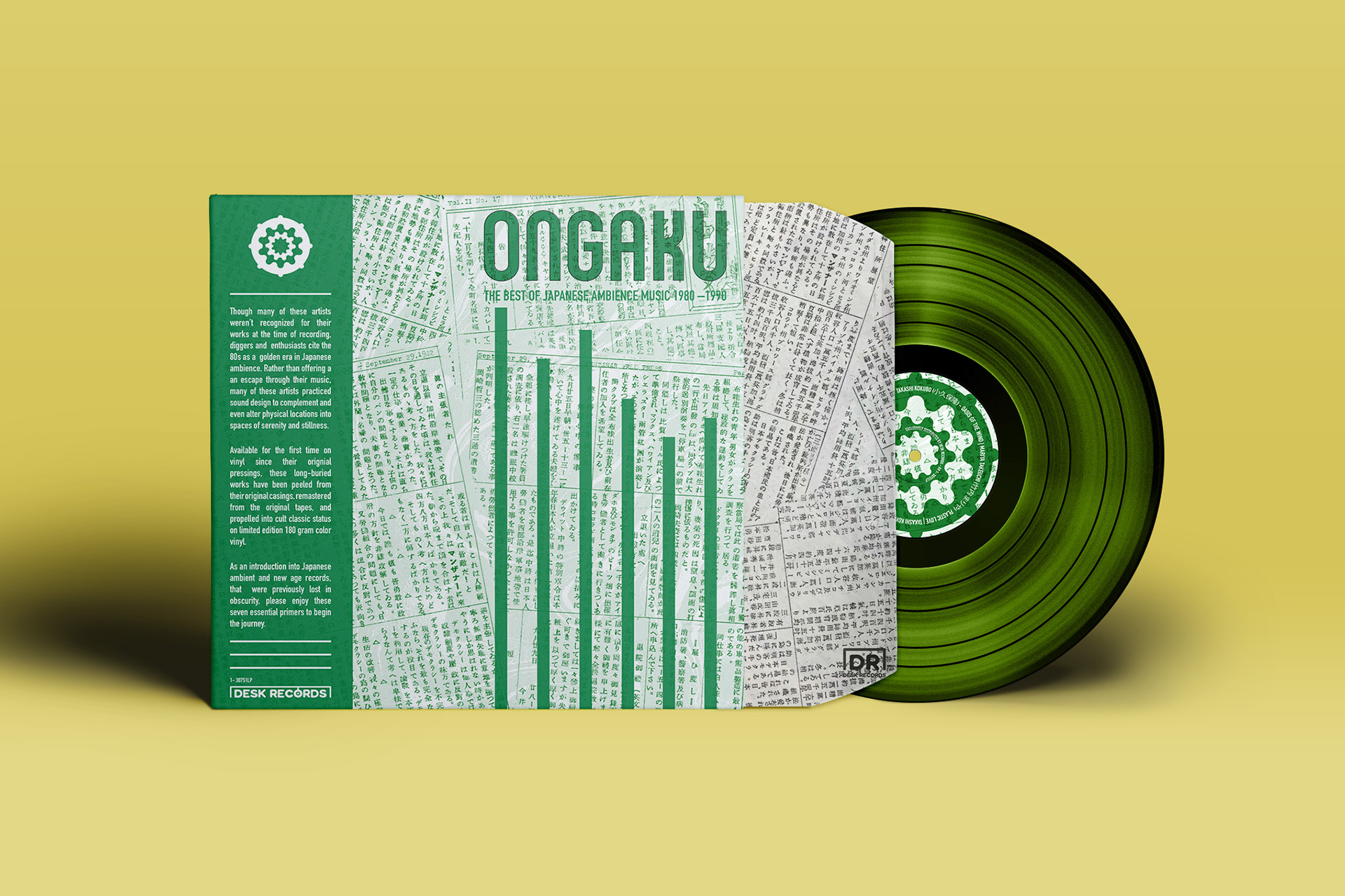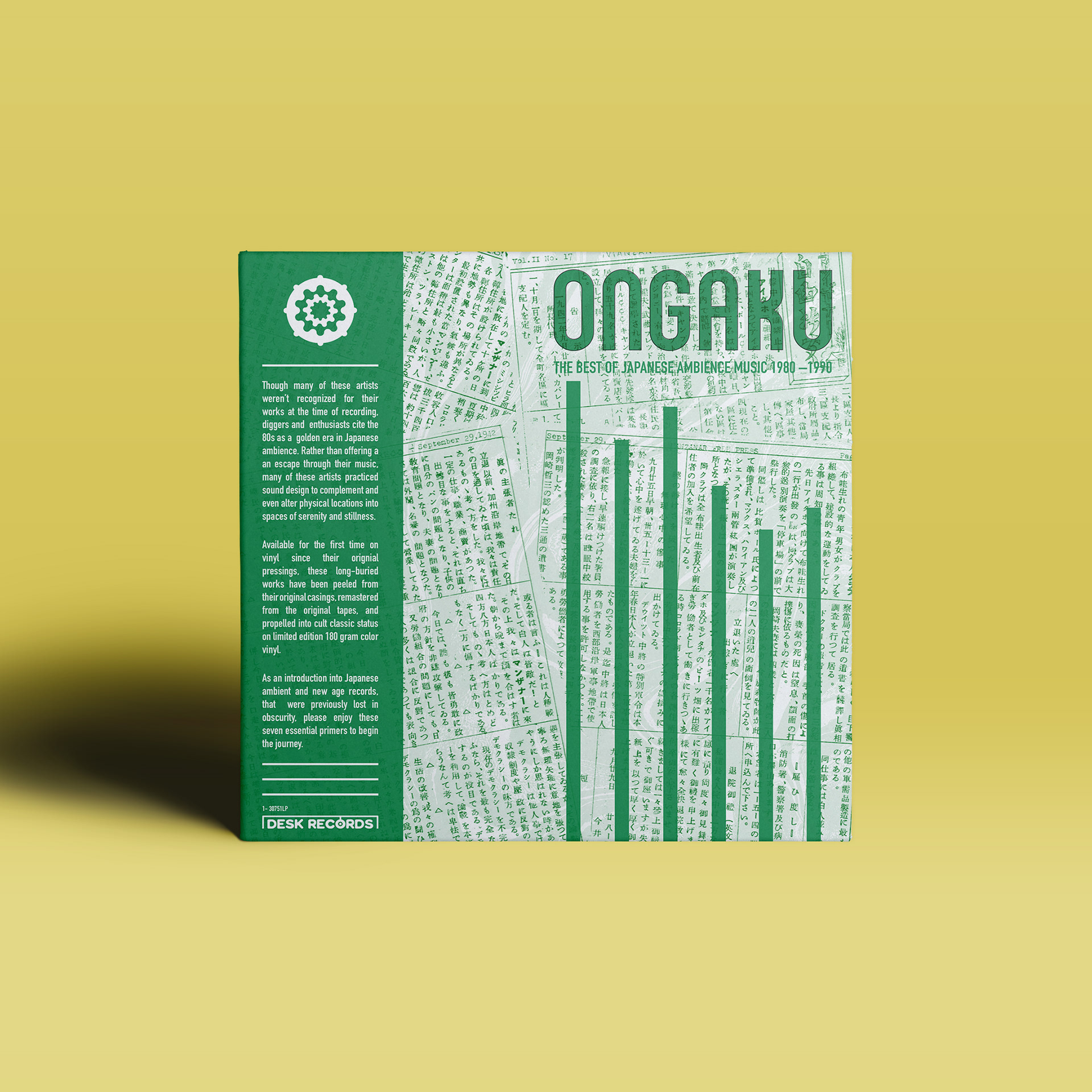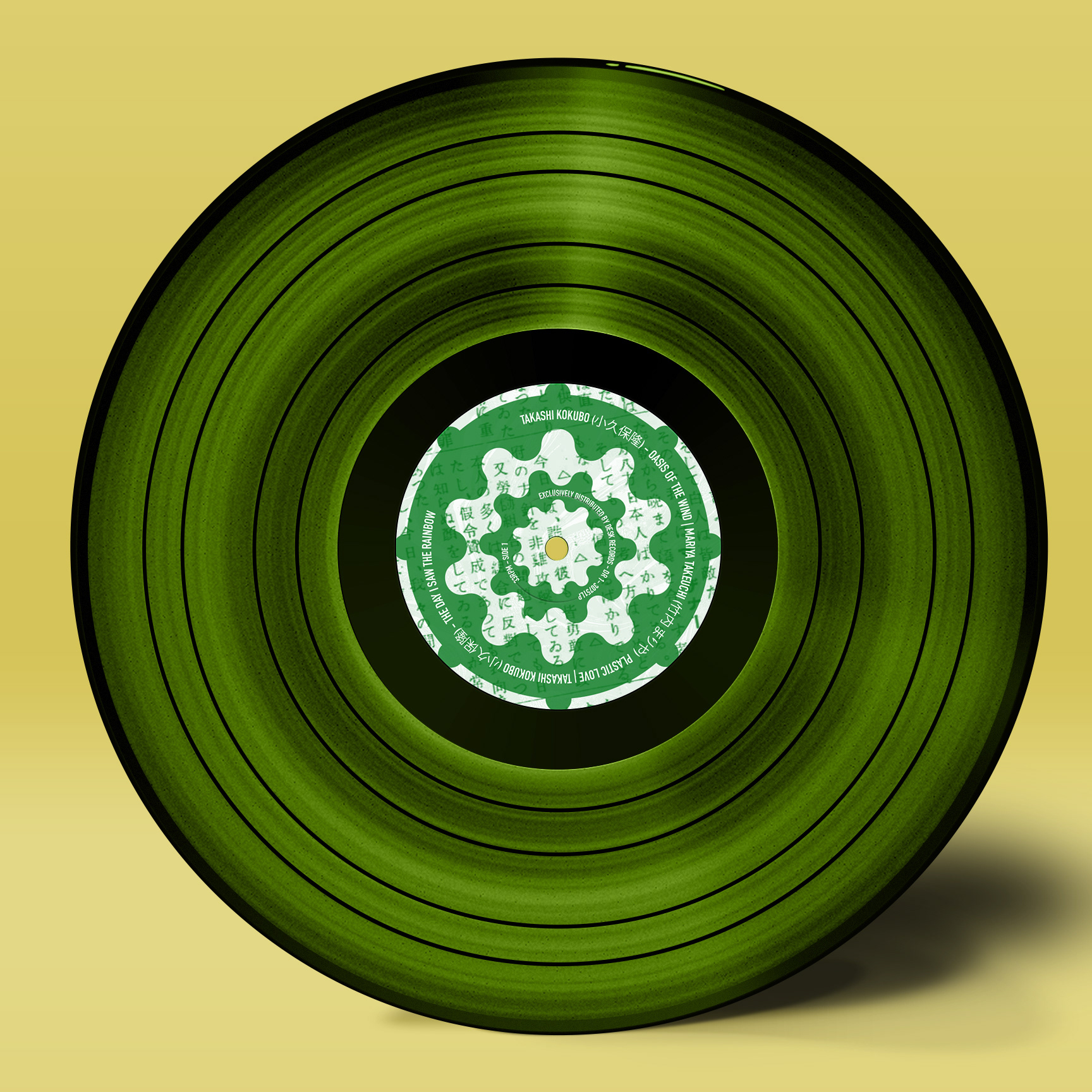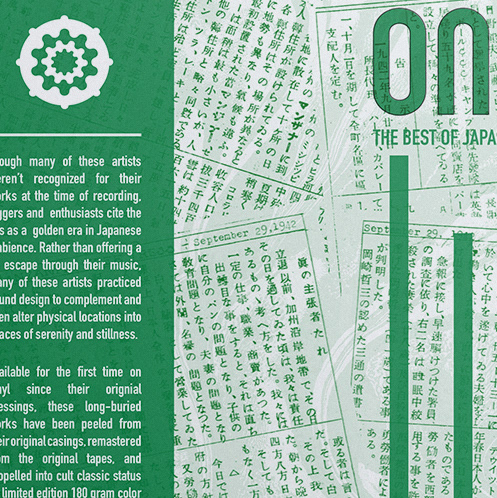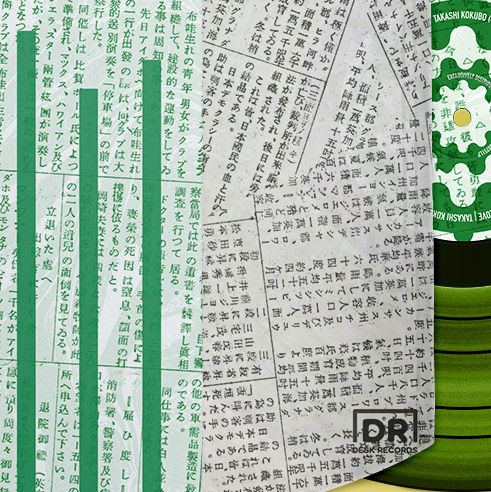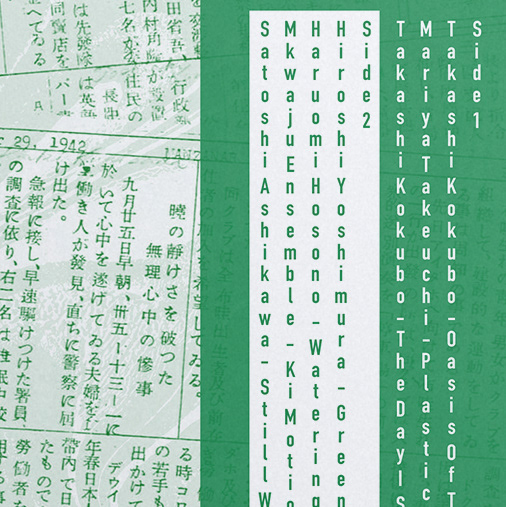 Cool greens and simple lines, a transparent swirled marble texture, and an abstract rippling water icon represent the outward movement and ambient nature of the tracks.
A paper collage on the jacket and inner sleeve contain articles of forced integration for Japanese-Americans. These reflect the artists statements of creating their music to alter environments instead of themselves to fit the spaces they inhabit.

The characters for the 7 tracks can be found listed from top to bottom, left to right on the back cover. As traditional Kanji would be written.